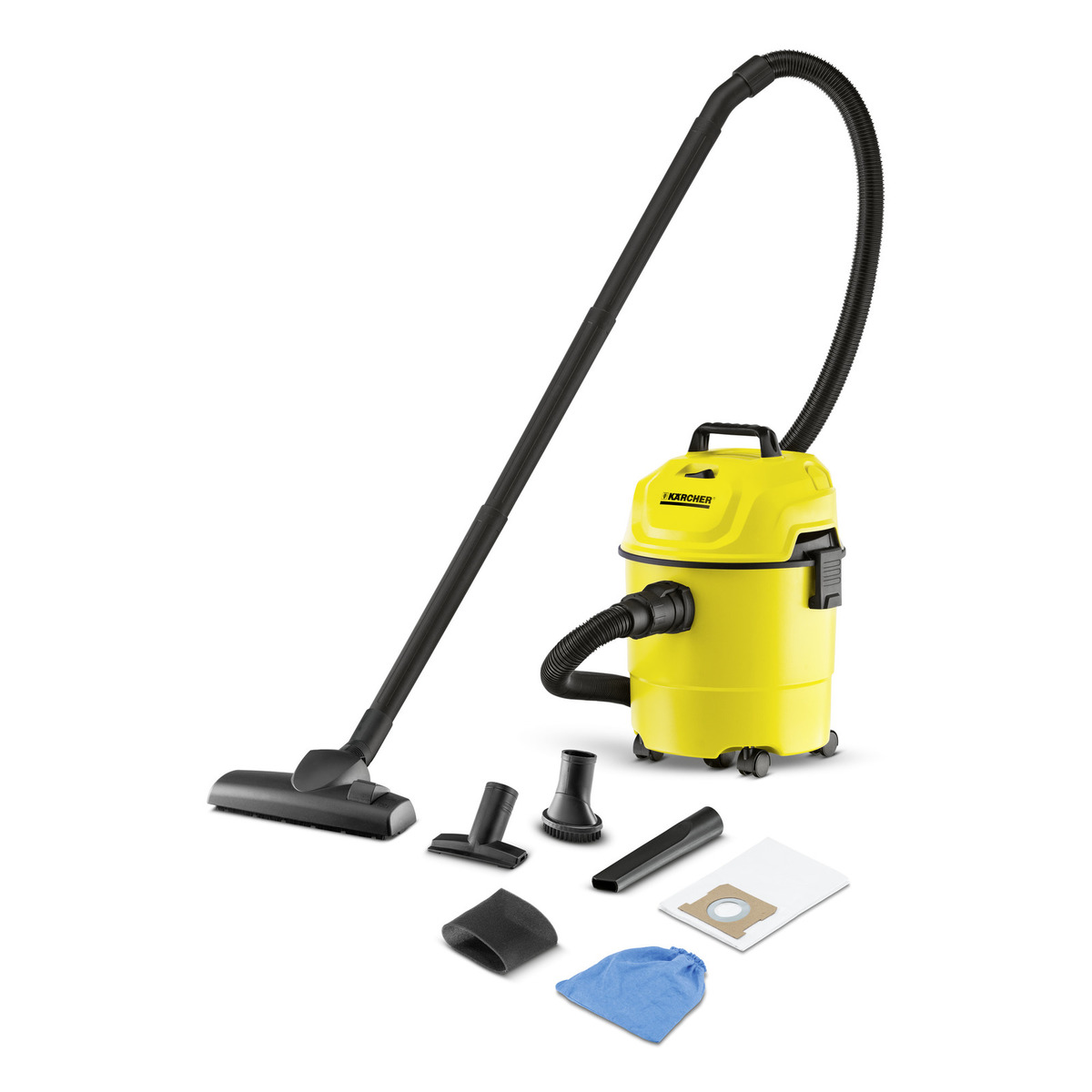 Powerful and energy-efficient vacuum cleaner: The WD 1 Home multi-purpose vacuum cleaner with various fields of application and special accessories for optimum cleaning of the home.
Deskripsi
Spesifikasi Teknik
Keterangan
With a very low power consumption of just 1000 watts and special accessories, the WD 1 Home multi-purpose vacuum cleaner is the perfect household vacuum cleaner. Its 15-litre plastic container is robust and shock-resistant. The switchable floor nozzle is suitable for the thorough cleaning of carpet as well as hard floors. Upholstered furniture can be cleaned gently using the upholstery nozzle and dust can be removed from furniture effortlessly using the soft dusting brush. Its compact size also allows the WD 1 Home household vacuum cleaner to be stored easily and in a small space. Further equipment details: Foam filter for wet vacuuming, textile filter and paper filter bag for dry vacuuming, switchable floor nozzle for hard floors and carpets, blower function, accessory storage, cable hook and ergonomically shaped carrying handle.
Technical data
Actual suction power*
(Air watts)
160
Energy use
(W)
1000
Container capacity
(l)
15
Container material
plastic
Standard accessory ID
(mm)
35
Current type
(V/Hz)
220 – 240 / 50 – 60
Weight without accessories
(kg)
3,7
Dimensions (L × W × H)
(mm)
331 x 352 x 461
—
* Measured at the suction tubes according to the IEC 60312 standard.
Equipment
Suction hose, 1.8 m, 35 mm
Suction tubes, 3 piece(s), 0.35 m, 35 mm
Foam filter
Crevice nozzle
Paper filter bag, 1 piece(s)
Blower function
Accessory storage on the device
Upholstery nozzle
Reusable textile filter
Tab content